Welcome
Welcome to the website of Rushden Town Band.
That magical season is rapidly closing in! The band are looking forward to their Christmas engagements. Please have a look at our Engagements page to see where the band is playing this Christmas.
Our next concert is at St Mary's Church, Finedon on Saturday 26th November.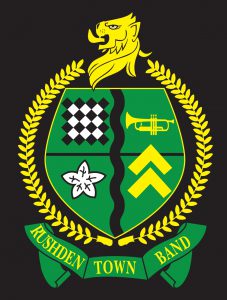 We are a First Section brass band based in Rushden, Northamptonshire.
Musical Director: Adele Hudson
President: David Groom