Welcome
Welcome to the website of Rushden Town Band.
The band was very sad to hear of the passing of Councillor Sarah Peacock. Councillor Peacock regularly attended performances by the band, and she will be sorely missed. Our thoughts go out to her family at this sad time.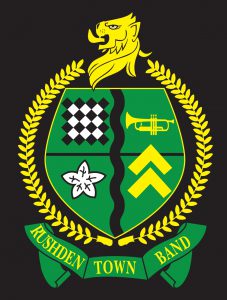 We are a First Section brass band based in Rushden, Northamptonshire.
Musical Director: Adele Hudson
President: David Groom