Welcome
Welcome to the website of Rushden Town Band.
Thank you to everyone who came to the concert at Park Road to celebrate the church's 300th Anniversary. It was an amazing evening. We were so glad we could be part of this momentous occasion.
Our next concert is at St Mary's Church, Finedon on Saturday 26th November.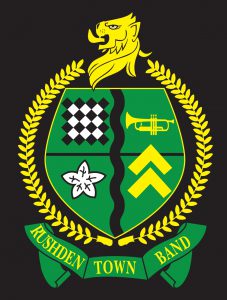 We are a First Section brass band based in Rushden, Northamptonshire.
Musical Director: Adele Hudson
President: David Groom