Welcome
Welcome to the website of Rushden Town Band.
We are proud to be supported by Rushden Town Council.
The band's had great fun playing Heritage Day at Rushden Lakes on Sunday 17th September even though rain stopped play. Even St George came and conducted the band!
Thank you to everyone who came to Proms in the Park. What amazing weather! A lot of great audience participation which makes it amazing fun. Our next event is Heritage Day at Rushden Lakes on Sunday 17th September 2-4pm.
The band had a lovely afternoon at Bloomfield Park Bandstand, Huntingdon. Pictures and videos on our Facebook page.
The band was delighted to have taken part in Rushden's Armed Forces Day. It was very moving to play at the Drumhead Service.
On 31st May, the band was honoured to have been able to play at The Last Post Ceremony, Ypres. Although the gate is currently under renovation, the ceremony still takes place every evening at 8.00pm. It was an incredibly moving experience – one that the members will never forget.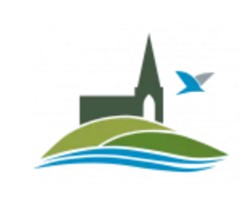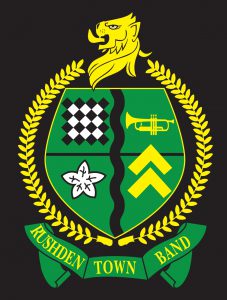 We are a First Section brass band based in Rushden, Northamptonshire.
Musical Director: Adele Hudson
President: David Groom
Chairman: Ian Bates